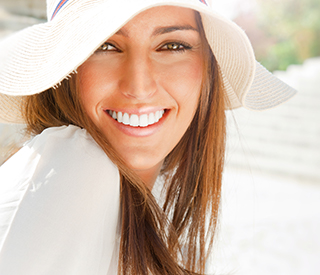 We are a family dental practice that's familiar with all the latest forms of dental technology. Through 3D dental imaging, Dr. Yun is better able to examine your teeth without exposing you to the same levels of radiation associated with traditional x-rays. 3D dental imaging radiation is minimal.
Our dental 3D imaging software allows Dr. Yun to see if there are any issues with your teeth, roots, TMJ, airway, or sinuses. This dental imaging technology can help tremendously when trying to diagnose oral health issues. For example, our 3D dental imaging system can detect nerves during tooth extractions. Dental 3D imaging is also a valuable tool when placing dental implants

Not only does 3D dental imaging take approximately 10 seconds, but it can also eliminate the need for exploratory dental surgery. Many of our patients appreciate being able to have their dental issues quickly diagnosed by the latest 3D dental imaging technology.
If you are interested in scheduling an appointment for any our dental services, please be sure to call our Grand Rapids dentist at (616) 288-6134. Dr. Yun at NorthPointe Family Dental is dedicated toward helping patients better understand the dental treatments available to them to maintain beautiful and healthy smiles.