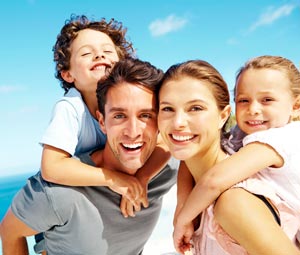 Changes in Digital dental impressions are minimally invasive and highly accurate, so you can enjoy a dental restoration that looks and feels natural.
have made it possible for dentists to take teeth impressions without triggering their patients' gag reflex. If you have bad memories of pink dental impression goop from when you wore braces, we have good news.
In this blog post, we will go over the differences between traditional and digital impressions so you can feel informed and confident when seeking treatment. A tooth restoration dentist should also be able to answer any questions you might have.
More Comfortable Experience
If you've ever worn braces, you are probably familiar with how traditional dental impressions were taken. A tray of pink goop was inserted into your mouth and pressed firmly against the roof of your mouth. Thankfully, now is far less invasive and doesn't test your gag reflex.
An experienced restorative dentist will use a special scanner to take pictures of your teeth and gums. These images are then sent to a dental lab where your tooth restoration will be made. Digital impressions are not only more comfortable than their traditional counterpart, but they are also less invasive for those who already feel anxiety when seeing the dentist.
Get Dental Restorations Sooner
Many tooth restoration procedures are completed in two visits, such as porcelain veneers, tooth crowns, dental implants, and more. This is because it takes time for traditional dental impressions to arrive in the mail at the lab.
With digital dental impressions, your dentist is able to send the images of your teeth directly to the lab so your restoration can be made as soon as possible. Digital impressions are just one of the many ways dentists work hard to streamline tooth restoration procedures for patients.
Enjoy a Better Fit
Dental restorations created through traditional
are subject to human error. This is because imperfections can form in the cast when pulled from the patient's mouth. Digital dental impressions, on the other hand, create that cannot be altered. These images are then sent to the lab where a dental restoration is created to fit your teeth.
Save Money and Time
Using a dental digital impression scanner eliminates the possibility for human error while
. When your dentist doesn't have to take multiple impressions of the same teeth, this saves money and time. No one likes having to take more impressions because the first tray of pink goop didn't turn out right.
It's important to find a dentist who takes the time and effort to continually improve their dental practice by offering new dental technologies. More and more dentists are switching to digital impressions because of the convenience offered to patients and decreased possibility for human error.
Learn More
If you are interested in learning more about our digital impressions service, please feel free to email our Grand Rapids family dentist at northpointefamilydental@gmail.com. Dr. Yun at NorthPointe Family Dental is dedicated to helping patients achieve their best smile through quality dental services.