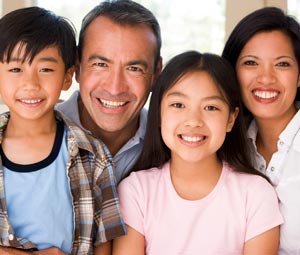 Our Grand Rapids dentists offer patients both traditional and advanced procedures for maintaining healthy teeth and gums — and their overall health — throughout their lifetimes.
Our dental procedures are performed by dentist, Dr. Suk Jun Yun— right in our Grand Rapids dental office.
Today's advanced dental techniques used by our experienced Grand Rapids dentists, provide you with different options for enhancing your smile.
Our dentists at NorthPointe Family Dental provide the following preventive dental services:
Maintaining good oral hygiene remains one of the most important things you can do for your teeth and gums. Healthy teeth and gums help you to not only look and feel good, but they allow you to eat and speak properly. Our caring and professional dental staff stresses daily preventive care — such as proper brushing and flossing — to prevent more serious problems from developing. Between regular dental visits to our full-service dental office, there are simple steps you can take to greatly decrease your risk of developing tooth decay, gum disease, and other dental problems.
Brush thoroughly twice a day and floss daily
Eat a balanced diet and limit snacks between meals
Use dental products containing fluoride, especially toothpaste
Rinse with a fluoride mouth rinse if your dentist advises you to
Make sure that children under 12 drink fluoridated water
Schedule regular dental checkups for professional cleanings and exams
Replace your toothbrush every 3-4 months
If you are interested in hearing more about any of our preventative dental services, please contact our Grand Rapids dentists at (616) 288-6134. At NorthPointe Family Dental, our dental team strive to help all of our patients achieve the dynamic smile they have always wanted!