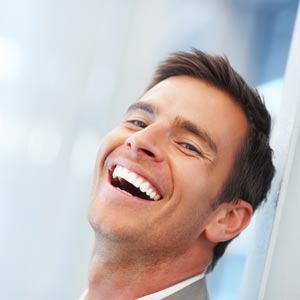 The goal of cosmetic dentistry is to improve the appearance of teeth that show when you smile and talk. We understand that your smile says a lot about your personality, which is why we do everything we can to improve the look of your teeth.
Whether you're interested in replacing missing teeth with dental implants or covering a chipped tooth with a veneer, you can trust our years of experience.
Continue reading to learn about the different procedures our cosmetic dentist in offers patients.
Benefits of Cosmetic Dentistry
What is considered cosmetic dental work?
Dental implants
Porcelain veneers
Teeth bonding
Dental bridges
Dental crowns
Teeth whitening
Dental Implants
A dental implant is an artificial tooth root (typically made of titanium) we place in your jaw to later anchor a crown. Unlike other tooth replacement options, dental implants are stable because they're fused to your jawbone. Dental implants are also able to prevent further jawbone deterioration so you can avoid the likelihood of facial collapse.
Porcelain Veneers
Veneers are wafer-thin porcelain shells we're able to bond to the fronts of your teeth. Our Grand Rapids cosmetic dentist may recommend if you have front teeth that are chipped, discolored, stained, or have other small issues that affect the appearance of your smile.
Teeth Bonding
During the teeth bonding procedure, our dentist will apply a special tooth-colored material to the surface of your tooth. Our cosmetic dentist may recommend dental bonding if you have teeth that are slightly chipped, misshapen, or even discolored. Teeth bonding can also be done to close slight gaps between front teeth.
Dental Bridges
Like the name suggests, a dental bridge is comprised of a false tooth anchored in place by dental crowns on healthy adjacent teeth. A tooth bridge may also be placed between or a healthy tooth and dental implant. By filling the empty space, you'll be able to provide support to healthy adjacent teeth so they don't shift or even eventually fall out.
"bridges" the gap in your smile left by a missing tooth. A
Dental Crowns
A dental crown covers the entire visible portion of your tooth above the gum line. Our dentist may recommend a crown to restore the strength and appearance of a fragile tooth. For example, we may use a crown to restore a tooth with a cavity that's too big to be fixed by a simple filling. In the world of , dental crowns are often used to fix the appearance of teeth that are chipped, broken, discolored, or misshapen.
Teeth Whitening
Want to achieve a noticeably brighter smile? We offer teeth whitening at home with ® and teeth whitening in our office with ®. Professional teeth whitening is a great way to boost your self-confidence and feel better about the appearance of your smile.
These are just some of the many dental procedures we offer our patients. It has always been our goal to help patients just like you smile with confidence.
Dr. Suk Jun Yun DDS is a cosmetic dentist in Grand Rapids, MI. To request an appointment with our cosmetic dentist, call the NorthPointe Family Dental & Implant Center at (616) 288-6134.