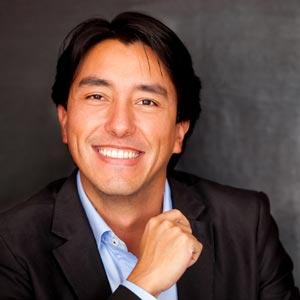 Dental implants have a success rate of up to 98% (
). Of course, the success rate also depends on the skill and experience of the dentist you choose.
Dr. Suk Jun Yun has years of experience of placing dental implants and restorations. He's also attended the Engel Institute and the International Academy of Dental Implantology Fellowship for advanced dental implant training.
To learn if you're a candidate for dental implants, call our office to schedule an appointment with Dr. Yun.
In the meantime, here's everything you need to know about dental implants.
What are Dental Implants?
A dental implant is a prosthetic tooth root that's made of a titanium alloy. This replaces the function of a natural tooth root, preventing bone loss in the jaw. Once the implant fuses with your jaw, we place a permanent abutment and crown over top. The result is a dental implant that looks and feels like a natural tooth.
What are the Different Types of Dental Implants?
Full-sized dental implants are between 3.4 and 5.8 mm in diameter. But mini dental implants are between 1.8 and 3.0 mm in diameter. The difference in size affects the invasiveness and recovery time of your procedure.
Since
are smaller, you don't need as much bone density in your jaw to place them. A mini implant has a ball at the end so the crown can snap into place. This crown will have a socket underneath to create a secure attachment with the implant.
Are you missing most or all your teeth? If so, Dr. Yun may recommend implant-supported dentures or all-on-6 implants. An implant-supported denture can be removable. But all-on-6 implants permanently fix an arch of teeth to your jaw.
What Can I Expect From the Dental Implant Process?
The traditional dental implant process takes several months. Yet, keep in mind that you could get mini dental implants in as little as one appointment. Your experience will completely depend on what type of dental implant you and Dr. Yun chose.
Consultation
During your consultation, Dr. Yun will determine if you're a candidate for dental implants. You must have enough bone density in your jaw for us to place the implants. Yet, keep in mind that you don't need as much bone density to qualify for mini dental implants.
The procedure we choose will also depend on how many teeth you wish to replace. For example, patients with little to no teeth may request implant-supported dentures.
Procedure
Dr. Yun will take 3D CT scans to check the condition of your jawbone and nerve position. Dr. Yun will also create an exact surgical guide to fit over your teeth during the procedure. This guide will only expose where Dr. Yun will place the implant.
Using a surgical guide makes the dental implant surgery much less invasive. Since the hole for the implant is so small, you have a much lower risk of swelling, bleeding, and infection. You'll also recover much faster than if you went to a dentist that didn't use a surgical guide. Dentists who don't use guides have to make a large incision along the gums down to the bone. This also makes the recovery process longer and more drawn out.
Recovery
No matter what dental implants you get, it's important that you give yourself enough time to recover. Eat soft, easy-to-chew foods until Dr. Yun says it's okay to resume your normal diet. Soft foods like yogurt and mashed potatoes are perfect while healing from surgery.
You'll have several appointments after we place your implants. That way, Dr. Yun can monitor your recovery. Over the course of several months, your implants will fuse to your jawbone. This is a process called osseointegration.
Restoration
Once you're healed and the implant is stable, Dr. Yun will place the permanent abutment and crown over the implant. This will give you the look and function of a natural tooth. If you choose mini dental implants, Dr. Yun will attach your permanent crowns the same day he places the implants.
Are Dental Implants Worth It?
Yes! Dental implants are worth it because they restore your smile AND your oral health. No other tooth replacement option has the power to do this!
Did you know that losing one tooth puts you at risk for losing more? This is because teeth get support from their roots and surrounding teeth. Once you lose a tooth, teeth close to the empty socket will tilt toward the open space and loosen.
Tooth loss can also cause the body to absorb minerals in your jaw. If left untreated, this bone loss can lead to a condition called facial collapse. Facial collapse can make you look older by giving you a sunken profile. It may also make it difficult or uncomfortable to wear dentures.
Related:How to Look Younger With Dental Implants →
Dental implants are great for patients who feel self-conscious about missing teeth. There are many benefits of dental implants, which include being able to eat any food you want. Dentures prevent you from eating foods like steak and popcorn. With dental implants, you are able to enjoy a full, unrestricted diet.
Conclusion / Key Takeaways
Dental implants are a long-lasting solution to tooth loss. They also exert pressure on the jaw, which prevents bone loss in the long run. The result is a stable tooth replacement that'll last for decades with proper care.
With dental implants, your body is able to detect when you lose a tooth. It then starts to absorb the minerals in your jaw to use elsewhere. Unlike dentures that sit on top of the gums, dental implants fuse to the jawbone. This tricks your body into thinking that your tooth is still there.
Request an Appointment With Dr. Yun
Dr. Suk Jun Yun is a dental implant dentist in Grand Rapids, MI. As such, he'd be more than happy to help you explore your tooth replacement options.
Ready to request an appointment? Call the NorthPointe Family Dental & Implant Center at (616) 288-6134. You may also fill out our online contact form and someone from our team will reach out to you soon.
This blog post has been updated.