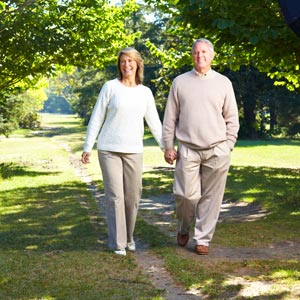 If you recently lost a tooth, our dentist may recommend dental implants to fill the gap in your smile. Unlike other
, dental implants provide more stability. That way, you can smile, eat, and talk with confidence.
Here's what you need to know about the different types of dental implants.
Full-Sized Dental Implants
A dental implant is a prosthetic tooth root (made of a titanium alloy) used to support an abutment and crown.
To be a candidate for a full-sized tooth implant, you'll need healthy jawbone tissue. But Dr. Yun may recommend a bone graft if your jawbone isn't able to support full-sized implants.
If you would rather not wait months for your new smile, Dr. Yun may instead recommend mini implants.
Mini Dental Implants
Dr. Yun can place a mini dental implant in one appointment. This means you won't have to spend months recovering like you would with traditional dental implant surgery. Instead, you'll be able to enjoy your new smile as soon as possible.
Mini implants are strong enough to support a denture right away. They're also able to withstand years of chewing, smiling, and talking.
As the name suggests, mini dental implants are smaller than their traditional counterparts.
A mini implant has a ball at the end so your tooth replacement can snap into place. Your dental crown has a socket underneath allowing the implant to attach.
All-on-6 Implants
If most or all your teeth are gone, our dentist may recommend all-on-6 implants. These dental implants replace an entire arch of teeth so you can smile with confidence.
The body is able to detect missing teeth. As a result, the body will absorb minerals from your jawbone to use elsewhere.
Full dental implants exert a healthy pressure on your jawbone. This prevents jawbone deterioration and eventual facial collapse.
Patients who experience facial collapse have a sunken profile. They may also feel uncomfortable while wearing their dentures. At that point, the bone loss makes it difficult to support dentures.
Implant-Supported Dentures
Traditional dentures sit on top of your gums and may slip if you cough, sneeze, or smile. The good news is that you won't have this problem if you choose implant-supported dentures. That's because they're held in place by implants embedded deep in your jawbone.
As an alternative, we can also support dentures with
. One of the benefits of doing this is that we can do everything in one appointment. That way, you're able to leave our dental office with your new smile!
Request an Appointment With Dr. Yun
Do you have questions about the dental implant procedure? Are you ready to discuss your smile goals with our dentist? If so, you've come to the right place!
Dr. Yun is an experienced dental implant dentist in Grand Rapids, MI. As such, he and his team would be more than happy to help you explore your tooth replacement options. To request an appointment, call the NorthPointe Family Dental & Implant Center at (616) 288-6134.
This blog post has been updated.