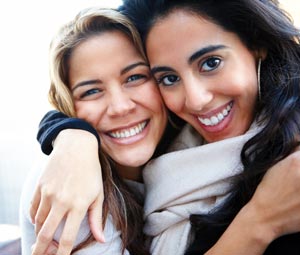 When was the last time you scheduled a dental cleaning? In general, our dentist in Grand Rapids, MI, recommends that patients receive teeth cleanings at least every six months. However, Dr. Yun may recommend more frequent visits if he needs to monitor a chronic oral health condition, such as periodontitis.
Your dental health is always our priority. That's why our Grand Rapids dentist will create a custom treatment plan tailored to your specific needs.
In the meantime, here's what you need to know about routine dental cleanings.
Why Are Teeth Cleanings Important?
Dental plaque is an invisible film of bacteria that sticks to your teeth and gums. If left untreated, it'll harden into tartar and increase your risk of gum disease, tooth decay, and other oral health issues.
While you can remove plaque by brushing and flossing your teeth, only a skilled dental professional will be able to remove tartar. That's why we recommend that you don't skip your . By removing tartar, we help you maintain a healthy smile for years to come.
Your teeth cleaning appointment is also an opportunity for us to examine your smile and catch any issues before they have a chance to worsen. For example, it's much easier to treat a cavity while it's small and only needs a filling. If tooth decay is allowed to spread, the patient may require a crown, root canal, or other extensive treatment. In this way, and other preventive dental care can help you save money in the long run.
Request an Appointment with Us
Dr. Suk Jun Yun is an experienced dentist in Grand Rapids, Michigan. He's also accepting new patients and would be more than happy to welcome you to our practice. To schedule an appointment, please call the NorthPointe Family Dental & Implant Center at (616) 288-6134. You may also fill out our online contact form and someone from our team will reach out to you soon.