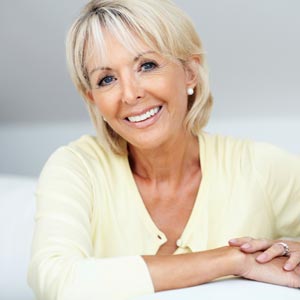 Have you ever felt self-conscious about missing teeth? Is it difficult to chew your favorite foods? If you answered "yes" to either of these questions, it's time to schedule a consultation with our dental implant dentist in Grand Rapids, Michigan.
If you're serious about exploring your tooth replacement options, you'll want to choose a dentist who specializes in dental implants. Dr. Suk Jun Yun is one of those dentists.
Here are the top reasons why patients choose Dr. Yun for the dental implant process.
1.) Different Types of Dental Implants
Dr. Yun offers single tooth implants, mini dental implants, implant-supported dentures, all-on-6 implants, and other options to restore your smile. During your consultation with us, we'll discuss what options make the most sense for you. For example, mini dental implants are often great for patients who don't have sufficient bone density in their jaws to support full-sized dental implants.
2.) No Sutures
Unlike other dentists, Dr. Yun uses minimal incisions to decrease your recovery time and risk of infection. Instead of cutting the gums down to the bone, our dentist creates a surgical guide before your dental implant procedure so he can precisely place the implant into the jaw. He also uses 3D scans beforehand to check nerve position and the condition of your jawbone.
3.) Computer Guided Implant Surgery
Our dental implant dentist is able to plan your entire treatment after taking 3D scans of your teeth, gums, and jaws. We don't believe that there should be any surprises during the dental implant procedure, which is why we make it our mission to know the bone level, bone quantity, and soft tissue conditions. Our dentist also uses surgical guides and implant planning software via Trios and 3D Diagnostix so you receive the best care.
4.) One Dentist for All Your Needs
It's possible to work with the same dentist during the entire dental implant process. While Dr. Yun specializes in dental implants, he also offers other dental services for the whole family. Becoming one of our patients means you won't have the hassle of seeing multiple specialists during the dental implant process.
The more people who are involved in the
, the higher the chance of miscommunication and even unfavorable outcomes. Our dentist makes getting dental implants easier because you'll only have to visit our office.
5.) Comprehensive Dental Care
Our dentist provides comprehensive dental care to patients just like you. Whether you're interested in getting IV sedation or oral sedation for the dental implant procedure so you feel comfortable in the dentist's chair.
or another procedure, you can trust our years of experience. We also offer either
Keep in mind that you should also continue preventive dental care after getting dental implants. That way, you'll be able to maintain a healthy smile for life! Dr. Yun offers teeth cleanings, oral examinations, and other types of preventive dentistry so you can enjoy your dental implants for years to come.
Request an Appointment With Us
Dr. Yun is a Grand Rapids dental implant dentist who's dedicated to protecting the health of his patients. To request an appointment, call the NorthPointe Family Dental & Implant Center at (616) 288-6134.
This blog post has been updated.