Click on our sedation services below to learn more:
Laughing Gas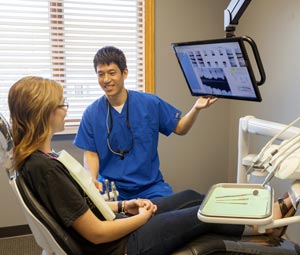 If you've been putting off your dental checkups or dental treatments out of fear of pain, anxiety or embarrassment about your oral health condition, fear no more.
Sedation dentistry is a safe option for dental patients. Dr. Suk Jun Yun is one of a handful of Grand Rapids dentists that are trained to effectively utilize it in his dental practice. You can walk into the office with unsightly metal fillings, chipped, broken, stained or gapped teeth and walk out with the smile you've always wanted.
Laughing Gas is the most frequently used sedation method for easing mild to moderate anxiety. Administered through a small mask that fits over your nose, it is an effective way to calm anxiety, raise your pain threshold, and even make time seem like it's passing quicker than usual. As the gas begins to work, you will become calm, although you will still be awake and able to talk with the dentist.
At the end of your dentist appointment, you'll resume breathing regular oxygen, and all the effects of laughing gas will disappear, so you can resume your normal activities immediately.
If you are interested in hearing more about our sedation dentistry, please contact our Grand Rapids sedation dentist at (616) 288-6134. At NorthPointe Family Dental, we want to assist you in taking all the necessary steps in creating a dynamic smile! Learn more about the benefits of laughing gas →
---
Oral Sedation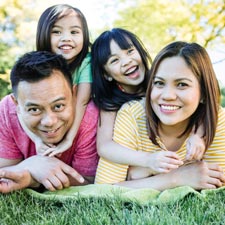 Relaxing during your next dentist appointment could be as easy as taking a pill.
If you have dental anxiety, oral sedation can help you get the dental care you need to maintain a healthy smile. Oral sedation is not the same as sleep dentistry because you will still be awake for the procedure. While pill sedation puts you in a deeply relaxed state, you'll still be able to cooperate with your dentist.
Learn more about the benefits of oral sedation →
---
IV Sedation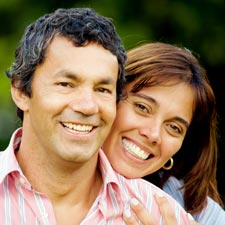 Is dental anxiety preventing you from scheduling an appointment with your dentist? If so, you may be a candidate for IV sedation.
Our dentist may also recommend IV sedation dentistry if you have involuntary body movement, back or neck pain, sore jaw muscles, or even a high gag reflex.
The longer you put off seeing your dentist, the more likely we'll discover tooth decay, gum disease, and other oral health issues.
Learn more about the benefits of IV sedation →
---