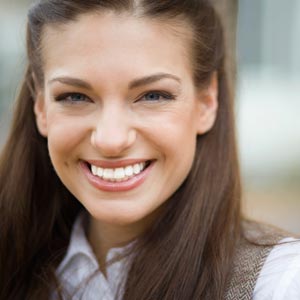 In the past, dentists took physical impressions of your teeth with trays of pink putty. Not only was this uncomfortable but it may have also triggered your gag reflex.
The good news is that a lot has changed since then. And while some dentists may still take physical dental impressions, Dr. Yun is not one of them.
Dr. Yun takes digital dental impressions, which are more accurate than physical molds. They're also less invasive because we wave a small scanner over your teeth, as opposed to using pink goop.
Here's what else you need to know about digital dental impressions.
Why Do You Take Dental Impressions?
We take digital impressions for dentures, crowns, bridges, veneers, and other restorations. This is so the new restoration both looks natural and fits well over your tooth.
Digital impressions take less time than physical molds. They're faster to send to the lab because we can email them, which reduces the turnaround time. But they also provide a high level of detail. This means that Dr. Yun is less likely to send a crown or other restoration back to the lab to be redone if it's not perfect.
Dr. Yun is a skilled and experienced cosmetic dentist. This means that he'll make sure your new restoration blends in with the rest of your smile.
Dentures
Do you have one or several missing teeth? If so, you may be a candidate for dentures. While a partial denture replaces one or a few teeth, a full denture replaces an entire arch.
To create your
, Dr. Yun will need to take impressions of your gums and any remaining teeth. The result will be a denture that both looks and feels natural.
Dental Crowns
Dr. Yun may recommend a dental crown to restore a tooth with severe trauma or decay. A crown covers the entire visible part of your tooth above the gum line. By doing this, it strengthens a fragile tooth so you can avoid extraction.
During your appointment, Dr. Yun will remove enough tooth enamel to make room for the crown. We'll then take impressions and send them to the lab technicians who will be making your crown.
Dental Bridges
As the name suggests, a dental bridge will "bridge" the gap in your smile caused by a missing tooth. A dental bridge is a prosthetic tooth anchored in place by dental crowns on both sides. These dental crowns can cap natural teeth or implants.
To ensure the bridge fits well, Dr. Yun will take digital dental impressions to send to the lab. The lab techs will then use these impressions to make your
.
Porcelain Veneers
Veneers are thin porcelain shells bonded to the fronts of your teeth. This restoration covers any small chips, cracks, stains, or other imperfections.
During your first appointment, we'll remove a thin layer of enamel from the fronts of your teeth. This will create space for your veneers so they don't make your teeth look large.
Next, we'll take digital impressions of your teeth to send to the lab. From there, one of their technicians will make your porcelain veneers.
Request an Appointment With Us
Dr. Suk Jun Yun is an experienced dentist in Grand Rapids, MI, who's accepting new patients. You can trust Dr. Yun to always use the latest in dental technology to provide the best care for his patients.
Ready to request an appointment? Have questions about our dental technology? Please call the NorthPointe Family Dental & Implant Center at (616) 288-6134. You may also fill out our online contact form and someone from our office will reach out to you soon.
This blog post has been updated.