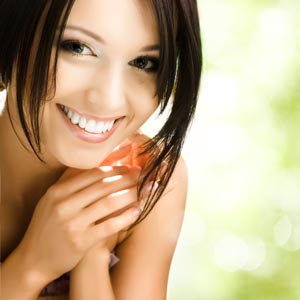 Do you sometimes feel self-conscious about your smile? What if we told you that you could improve the appearance of your smile with porcelain veneers?
Veneers are wafer-thin porcelain shells that we can bond to the fronts of your teeth. We may recommend veneers to restore the appearance of teeth with minor imperfections.
With proper care,
should last you a decade or two before you'll need to have them replaced.
Here's what else you need to know about the porcelain veneers process.
Step #1: Consultation With Dr. Yun
First, you'll need to schedule a consultation with our cosmetic dentist. During your appointment, Dr. Yun will come up with a custom treatment plan for your smile.
You may be a candidate for veneers if you have minor cosmetic issues affecting the front teeth.
Dr. Yun may recommend veneers for the following:
Small stains on front teeth
Chipped front teeth
Small gaps between front teeth
Misshapen teeth
There are many advantages of dental veneers. But it's important to understand that each patient is different. For example, you may need a dental crown instead if the tooth is fragile. Likewise, Dr. Yun may recommend GLO® teeth whitening to remove minor stains.
If Dr. Yun confirms that you're a
, he'll move onto the next step.
Step #2: Preparing the Teeth for Veneers
Porcelain veneers sit on top of your teeth. This means that we'll need to remove a thin layer of enamel from the fronts of your teeth to make room. By preparing your teeth, we'll be able to ensure that your veneers look and feel natural.
Once we've prepared your front teeth, we'll take digital dental impressions and send them to a lab. From there, the lab will use these impressions to create your custom veneers.
Step #3: Placing Your New Veneers
Dr. Yun will make sure that your veneers match the contours of your teeth. That way, you can feel assured that you are receiving a custom fit that will last for years to come.
Next, he'll clean, polish, and etch the receiving teeth. That way, your teeth will create a strong bond with your new veneers.
Dr. Yun will use a special kind of dental cement to attach the veneer to the tooth. He'll then make sure to remove any excess cement and check your bite to see if it is in proper alignment.
After your appointment, continue to practice good oral hygiene at home. This means brushing your teeth twice a day and flossing once a day. Doing this will help remove plaque and prevent tartar buildup.
We also recommend that you continue seeing our dentist for preventive care. That way, you can maintain a healthy smile for life.
Request an Appointment With Us
Dr. Suk Jun Yun is an experienced cosmetic dentist in Grand Rapids, MI. As such, he'd be more than happy to help you explore your treatment options so you can smile with confidence.
Ready to schedule an appointment? Please call the NorthPointe Family Dental & Implant Center at (616) 288-6134. You may also fill out our online contact form and someone from our office will reach out to you soon.
This blog post has been updated.