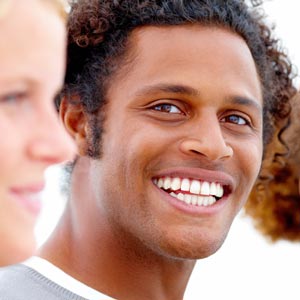 As the name suggests, a dental crown covers the entire visible part of your tooth above the gum line. In other words, they "crown" the top of your teeth. This is different from a filling, which only replaces decayed tooth structure.
A dental crown will restore the function and appearance of a tooth. That way, you'll be able to smile with confidence and without pain.
Here's what you need to know about the dental crown procedure.
Uses for Dental Crowns
A dental crown restores the function and appearance of a weakened tooth. In some cases, we may also use dental crowns for misshapen teeth or teeth with deep stains. For example, fluorosis causes staining and mottling throughout the entire tooth structure.
Dr. Yun may recommend a dental crown for the following cases:
Cracked tooth
Broken tooth
Tooth with deep decay
Misshapen tooth
Tooth with deep staining
To cover a dental implant
To be part of a dental bridge
Do you recognize any of the above issues with your smile? If so, it's time to schedule an appointment with Dr. Yun.
He'll be able to determine if you're eligible for a dental crown and set up an appropriate treatment plan.
Dental Crown Procedure
A new dental crown only requires two trips to the dentist. During your first appointment, Dr. Yun will prepare the tooth by filing down the top and sides.
By shaping the enamel, Dr. Yun is able to create space for the new crown. That way, your crown will look natural and blend in with the rest of your teeth.
Next, we'll take impressions of your teeth and send them off to a lab. The lab will be responsible for crafting a dental crown that's customized to your tooth. In the meantime, Dr. Yun will place a temporary crown on top of your tooth to protect it.
Your
will be ready when you return to our office for your second appointment. During this visit, Dr. Yun will remove the temporary crown and replace it with the permanent one.
Before bonding the crown to your tooth, Dr. Yun will ensure it's the proper size, shape, and shade. That way, your new dental crown will look and feel natural.
Cost of Dental Crowns
There are a lot of factors that will affect the
. As such, you'll need to schedule a consultation with Dr. Yun to discuss your treatment plan in more detail. Depending on your circumstances, a crown may be part of a larger treatment plan to restore your smile.
We also recommend that you check your insurance coverage. This will allow you to prepare for any out-of-pocket expenses. For example, you may need to meet a deductible before you can start paying coinsurance.
Learn More About Dental Crowns
Dr. Suk Jun Yun is an experienced family dentist in Grand Rapids, MI. As such, he'd be more than happy to restore the function and appearance of your smile.
Ready to request an appointment? Have questions about dental crowns? Please call the NorthPointe Family Dental & Implant Center at (616) 288-6134. You may also fill out our online contact form and someone from our office will reach out to you soon.
This blog post has been updated.