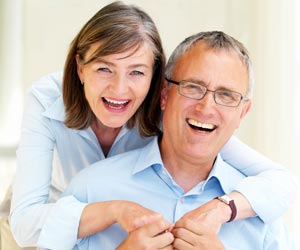 Do you have minor imperfections in your front teeth, such as chips or cracks? If so, you may be a candidate for teeth bonding. During your consultation, Dr. Yun will be able to help you explore the pros and cons of dental bonding. That way, you can make an informed decision about your oral health.
You may be a candidate for dental bonding if you have:
Small chips or cracks in front teeth
Small gaps between front teeth
Small stains affecting the front teeth
Misshapen front teeth
Here's what else you need to know about teeth bonding.
No Anesthesia Required
Worried about having to be under for a dental procedure? If so, you may want to consider the benefits of cosmetic bonding. During your appointment, Dr. Yun will apply a dental putty to the surface of your teeth. As such, some patients may not need pain relievers to stay comfortable during cosmetic bonding. But Dr. Yun can inject a local anesthetic if you're experiencing any discomfort.
Minimally Invasive
Compared to other cosmetic procedures, dental bonding removes far less enamel. For example, to place a dental crown Dr. Yun has to file down and shape the entire tooth. Dr. Yun also has to remove a thin layer of enamel from the fronts of your teeth to place veneers.
During your appointment, Dr. Yun will apply a tooth-colored resin to the surface of your tooth. He'll then use an ultraviolet light or laser to harden the resin in place. The result is a restored tooth that looks and feels natural.
Done in One Appointment
Unlike other dental procedures, teeth bonding only takes one visit to our office. This is different from getting dental crowns or veneers. For both procedures, Dr. Yun must prepare the teeth to receive the restorations. He must also take dental impressions to send to the lab that will be making your crown or veneer.
But Dr. Yun doesn't need to take these steps for dental bonding. Instead, he's able to apply and mold the resin to your tooth on the spot. No impressions required! That way, you're able to walk out of our office with your brand new smile.
Affordable
Dental bonding is an affordable
compared to other treatments. But we must warn you that you get what you pay for. While porcelain veneers last up to 10 to 15 years, cosmetic bonding usually lasts between 3 and 5 years.
For this reason, we recommend
for patients with minimal tooth damage. For example, dental bonding is an affordable solution for small chips, cracks, and stains. Likewise, teeth bonding can close small gaps between front teeth.
Request an Appointment With Dr. Yun
Dr. Suk Jun Yun is an experienced cosmetic dentist in Grand Rapids, MI. As such, he'd be more than happy to help you achieve the smile of your dreams. Dr. Yun offers teeth bonding, veneers, dental implants, and many other services. This allows him to create a custom treatment plan that's tailored to your unique needs.
Ready to schedule an appointment with us? Call the NorthPointe Family Dental & Implant Center at (616) 288-6134. You may also fill out our online contact form and someone from our team will reach out to you soon.
This blog post has been updated.