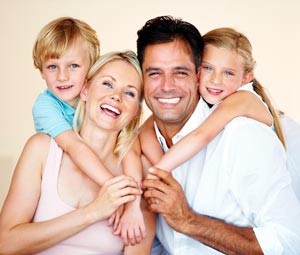 Fluoride, a naturally-occurring mineral, is a preventative dental treatment for both children and adults which makes the outer surface of your teeth (enamel) more resistant to the acid attacks leading to tooth decay.
Simply put, fluoride is effective in preventing cavities and tooth decay and in preventing plaque from building up and hardening on the tooth's surface.
A fluoride treatment in your dentist's office takes just a few minutes. If your dental hygienist believes your teeth have a good chance of developing cavities, they can apply fluoride directly to your teeth during your dental visit with a gel, foam or rinse.
After this dental treatment, patients may be asked not to rinse, eat, or drink for at least 30 minutes in order to allow the teeth to absorb the fluoride. Depending on your oral health or your dentist's recommendation, you may be required to have a fluoride treatment every three, six, or 12 months.
If you are interested in hearing more about our fluoride treatments, please contact our Grand Rapids dentists at (616) 288-6134. At NorthPointe Family Dental, we want to make sure you are taking all the necessary measures to prevent cavities and tartar buildup!